3 EASY Steps to receive free sample or full size products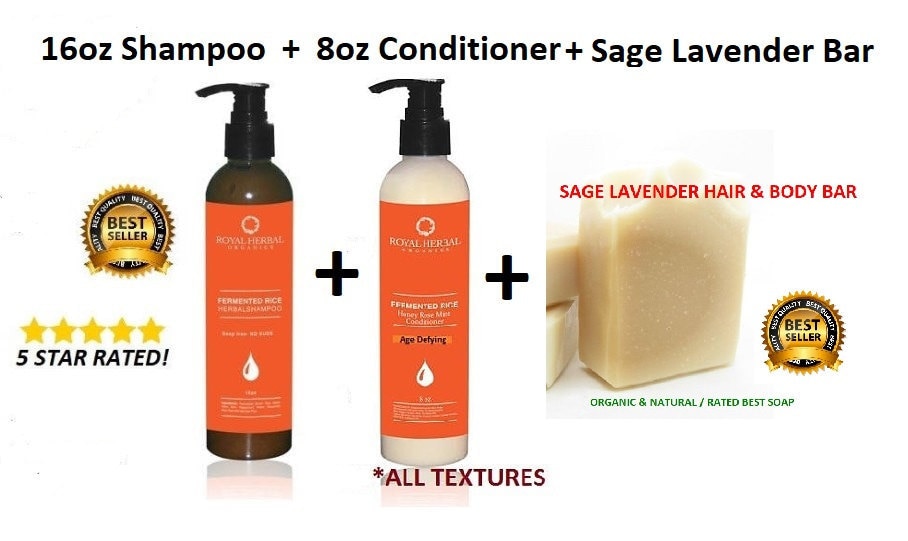 This is the easiest step of all. You must purchase any product and try in order to complete the following steps below. As most of you know our "FERMENTED RICE DETOX SHAMPOO" is our hero product and is a cult favorite. This non suds shampoo has been also favored as pre-poo and also a face and body beautifier. For those that really want a great deal opt for our , we are offering free shipping with these packages within the US.
After purchasing any product leave a 5 STAR review via ETSY and we'll send out a SAMPLE of any product of your choosing. Samples ship out within 1-3 days this doesn't include weekends and holidays.
Make a video testimony via YOUTUBE giving us 2 thumbs up and an OUTSTANDING review. Once we have received and approved video we will send out  a FULL SIZE any product of your choosing. 
 BONUS: Submit both reviews an receive 2 FULL size products of your choosing.
NOTE: If you have already purchased products go to your home page and choose your profile button on top of page ,choose "PURCHASES & REVIEWS" go to our items and go ahead and give 5 STAR review. Then let us know sample you will like.