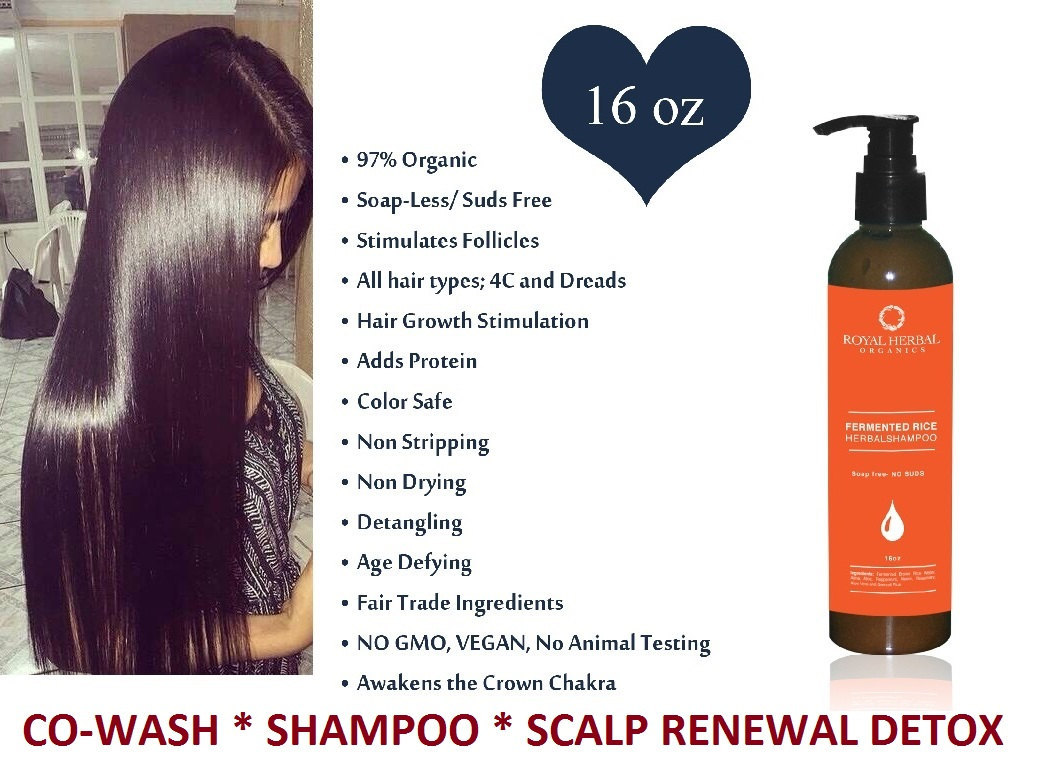 1. SHINEWant incredible beyond belief try Fermented Rice Shampoo. This method has been giving people a sheen that's turning heads.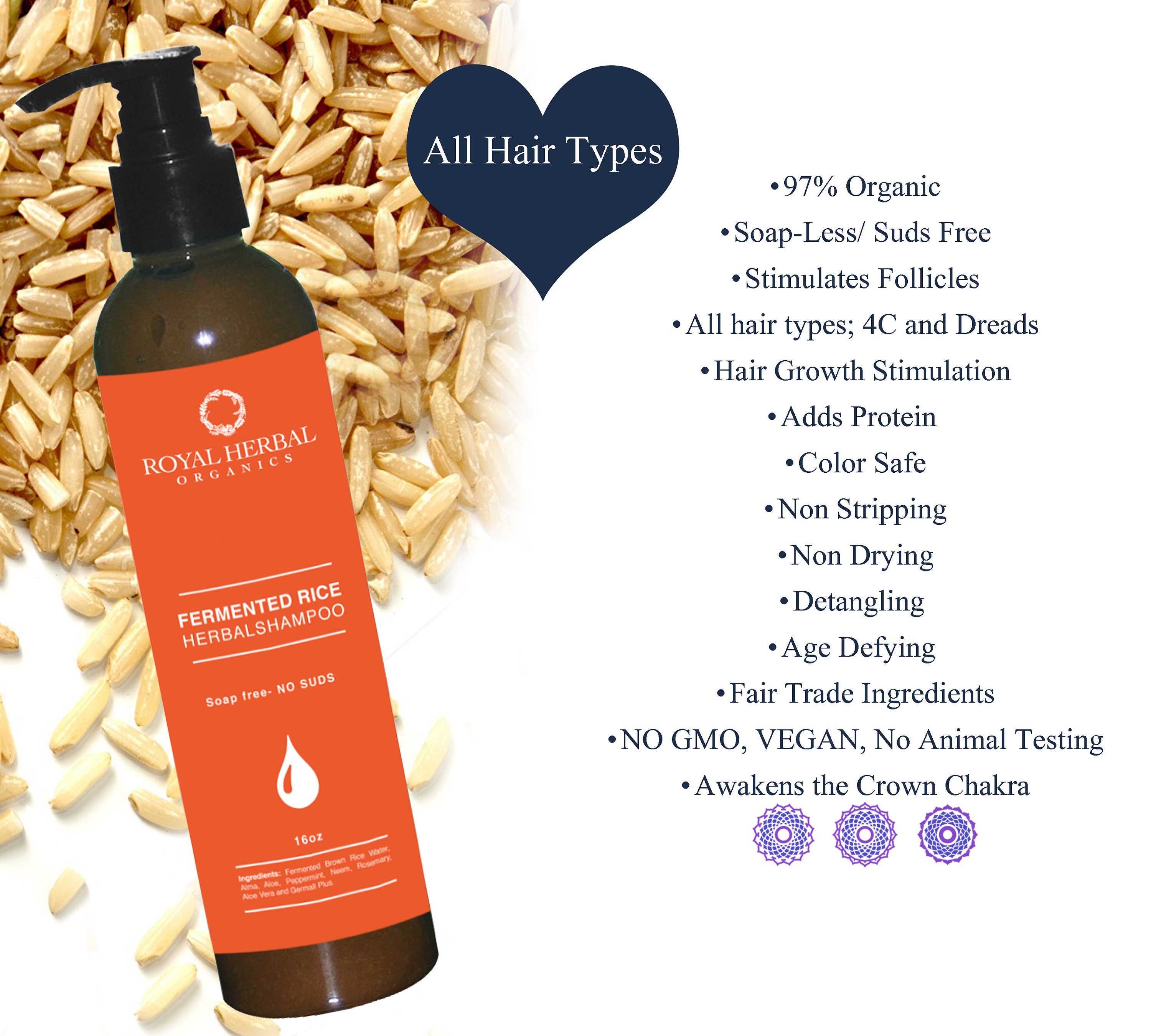 2. CONVIENENT  Most of ya'll love washing with fermented rice but hate the process of waitingfor it to fermentate (a few days) then pouring the water overhead  while trying to comb it through at the same time. Not a problem, with fermented rice herbal shampoo apply,  comb through and let stay on hair and scalp for 45 mins -1 hour. Wash as usuall, no mess no stress. Our Oganic formula comes in a full 16oz  that has a controlable pour.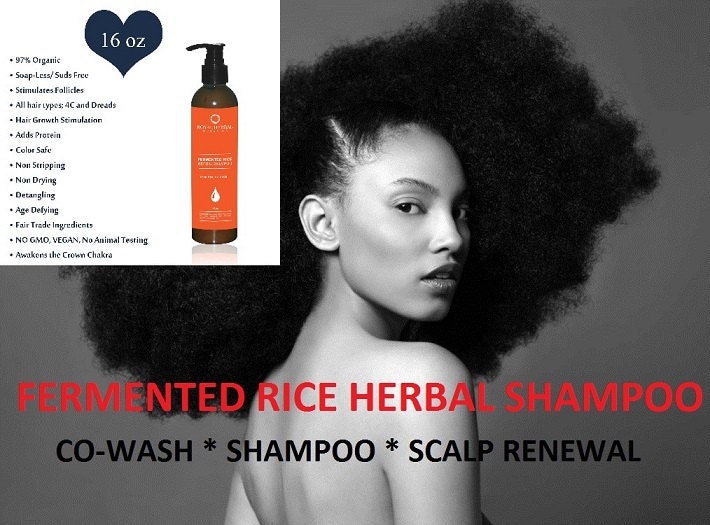 3. STRENGTHPeople that have weak brittle hair say after a few washes with fermented shampoo they notice less breaking by 75%-95% and hair becomes incredably strong.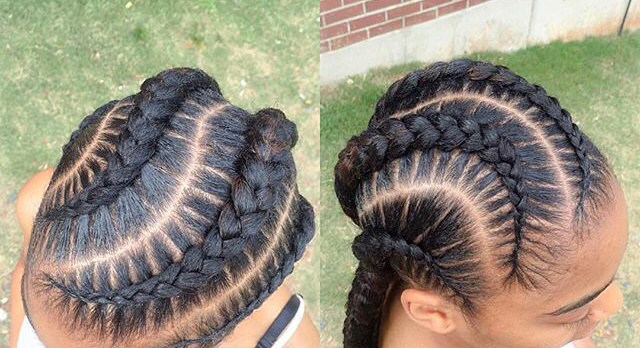 4. HEALTHIEST SCALP EVER!!!Healthy hair starts with a health scalp this is a not an assumtion but a fact. If your balding, have itchy scalp, dandruff and etc. Fermented Rice Herbal Shampoo will get rid of all these issues. Helps to ativate folicles, delays and prevents greys.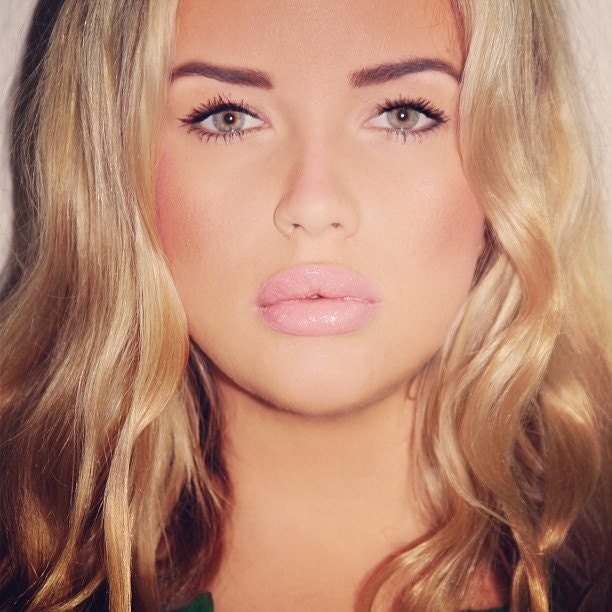 5. COLOR SAFEThis color safe shampoo will add life to your existing color whetheryou did a home dye or got it done proffesionally. Clients says their hair does not dry out, break and has great body and shine aftershampooing. Color also last longer with little to no fading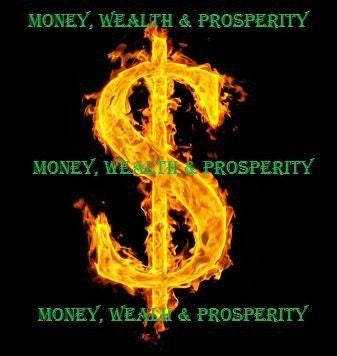 6.AFFORDABLEIn this economy no one has money to burn. This is why we decided to giveyou a FULL 16oz of this incredible shampoo at an affordable price. This isgreat for folks on a budget or families. Our 16oz  bottle is the best value for your bucks.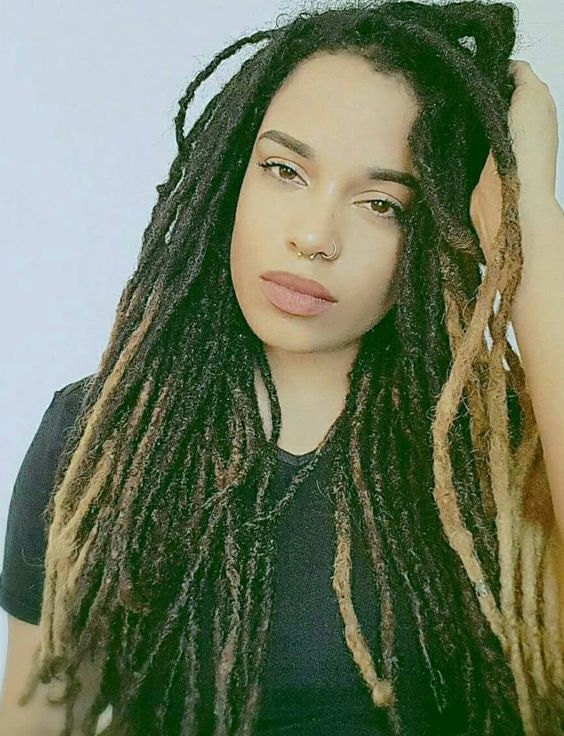 7. LOCS LOVEWhen I created this formula I never imagined the out pour of love I would get from the locs community. With their being so much competition with products that caters to that niche market I know I would get a few here and there but the love and repeat customers for my products are unbelievable.They told me that they love this solution because it get deep down in the hairs and pulls out dirt without and washes out clean without stripping or drying hairs. I made this for for all hair types and I am happy to be feeling the love from all.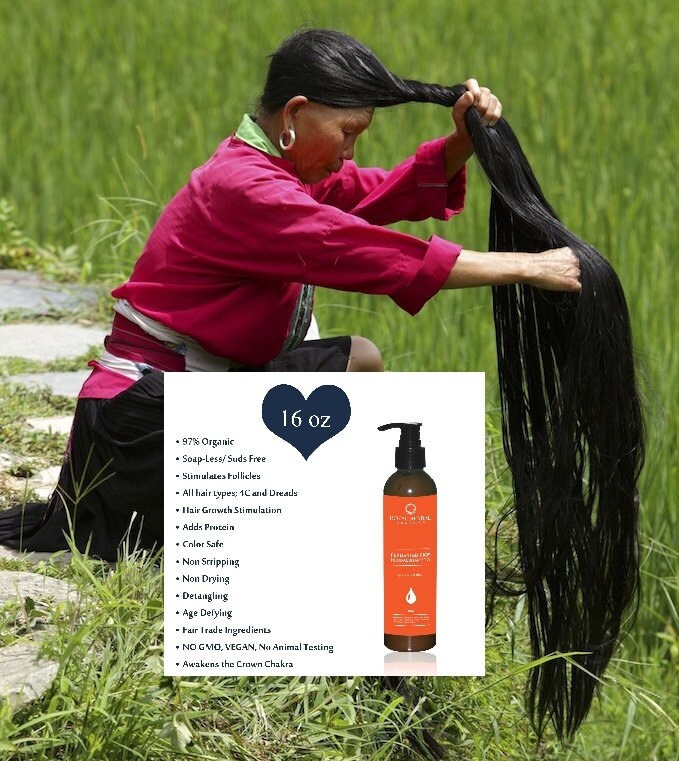 8. GROWTH & NO GRAYSYes, you heard it right incredible growth and guess what? No gray hairs,  people all over the world have been swearing by the fermented rice method. This method will grow hairs up to 7ft and delays grays. Most don't get gray hairs at all.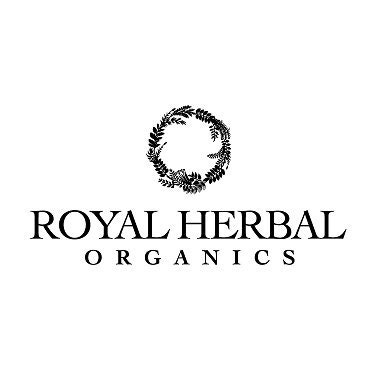 9. ORGANIC & NATURAL (mostly organic)Our name says it all. We use the best herbs, oils and roots locally and from abroad. We go above and beyond the call to make sure we are offering optimum products. Check out our shampoos, hair and body soaps, conditioners and etc. Looking for a company that is obsessed with making the best products for their customers....well you've come to the right place.